Reassurance that your child is safe at college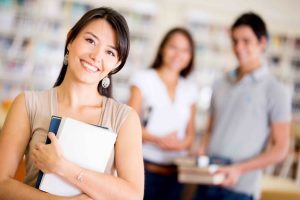 When your child first goes off to college, this can be a scary time of uncertainty for you both. So how can you ensure they are safe and well each day and still give them the freedom of starting their new life?
If your child is going away to college this year for the first time they will be joining 21 million other young adults according to the National Center for Education Statistics. That equates to over 40 million parents concerned about their child's safety at college.
---
Iamfine allows a parent to know everyday that their child is OK with a simple daily check in.
Your student checks in by any of the following methods
Text "ok" to the IAMFINE phone number

Responds to a call from IAMFINE and presses "1"

Visits the web page to check in
As a parent you can be alerted when they check in, or if you prefer, only if they fail to check in. 
Helps prevents awkward daily calls from you saying "I just wanted to check in and see that you are ok"

If your child does not check in on time, IAMFINE will do the chasing to make sure they are OK. We will call every 15 mins for 2 hours before alerting the care circle. Avoid being seen as over-protective. 

Allows you to know they are OK even on the days you aren't able to speak with them.

May be most useful in the first few months that your child is away from home
Peace of mind that your child is OK everyday with IAMFINE.